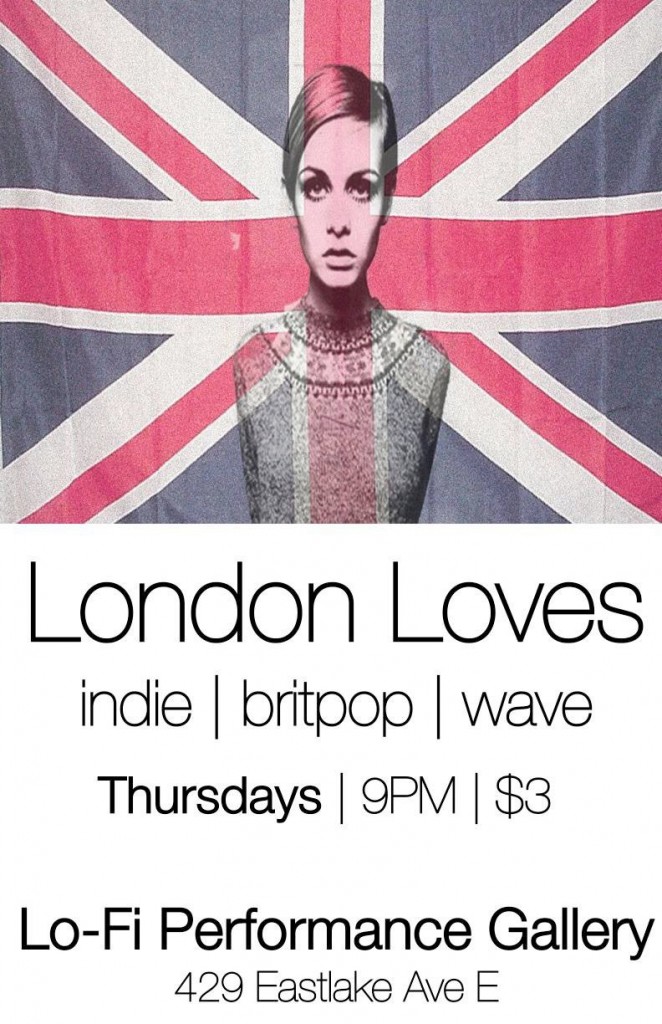 This Thursday night, Lo-Fi is hosting LONDON LOVES – the bi-weekly party dedicated to keeping Britpop alive and well in Seattle. This week, however, LONDON LOVES will also welcome two bands – 1-2-1-2 and Happy Death Men.
From the Facebook Event Page:
This is our 1st time having Live bands join our Britpop/Indie dance/80s wave night. "Happy Death Men" is an excellent Echo and the Bunnymen cover band. And 1-2-1-2 are a great Big Beat/psyche pop band. And our back room will be all 80s wave/post-punk/synth pop all night. Our front room will still be a great mix of Britpop/Britrock/Indie dance. Cover at the door is $6.
It's an awfully good excuse to get yourself off of Capitol Hill for a night (granted, not very far off the hill….) and discover a couple new bands. LONDON LOVES is always a fabulous and fun dance party night.
Visit their Facebook page for more details, or to RSVP!