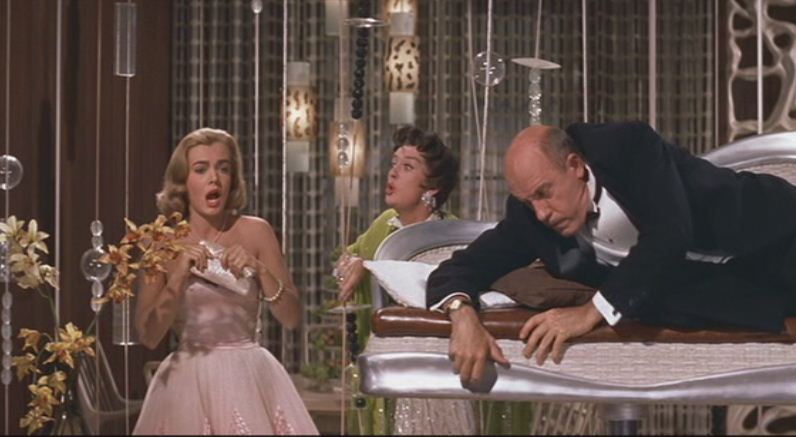 HEY! We got TWO tickets to giveaway for tonight's screening of the beloved comedy classic, "Auntie Mame" starring Rosalind Russell happening TONIGHT, Thursday, December 15 at Pacific Place Cinema at 7:30pm!  It's an awesome fundraiser for Three Dollar Bill Cinema, the producers of the Seattle Lesbian & Gay Film Festival and other fine cinematic programs through out the year. If you haven't seen "Auntie Mame" on the big screen, you ought to…it's a widescreen, colorful treat for the entire family!
Want two tickets to the screening? Answer this SIMPLE question:
"Roger Smith plays grown up Patrick in the film. In real life, Roger eventually moved away from acting to become his very famous wife's manager. Who is his famous actress wife?
Send me your answer to strangeways@seattlegayscene.com. Please only play if you WANT to and CAN go to the screening tonight!