Dear Rick:
You couldn't help but inspire batshittery like Michele Bachmann, but let's face it – you're too fucking creepy even for your own party.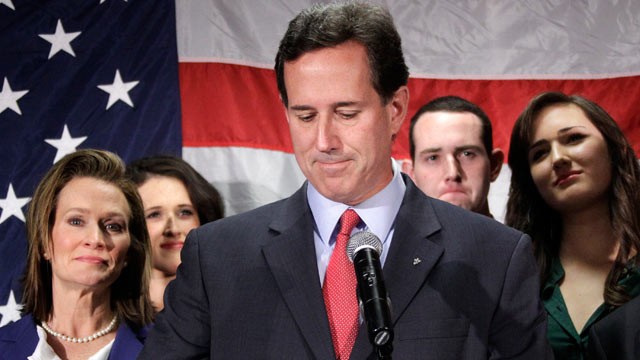 See you in 2016. Unless you're derailed by some delightful scandal before that. Of course, you won't actually win then either – because the Republican Party is only interested money and not your moralism. And you know that. Have fun with the Tea Party.
In an unrelated note, any boy-hos who have any insight into Mr. Santorum, please email me.
Thank you,
Les