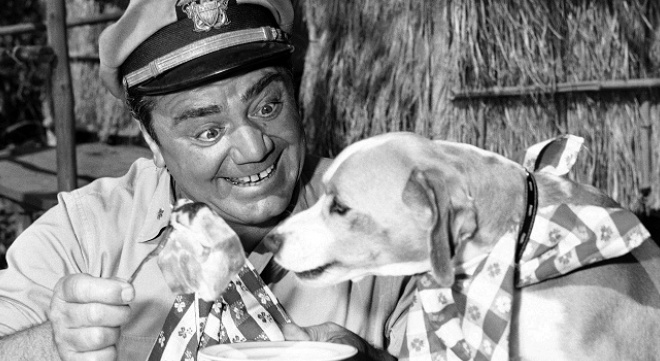 With a career that spanned six decades, Ernest Borgnine played everything from sweet to sadistic, with the look and charm of an affable everyman that made  him indispensable in Hollywood.
He gained notoriety, as well, for his five marriages – one of which was a month-long marriage in 1964 to Broadway prima donna Ethel Merman. Merman famously documented this marriage in her autobiography with a one-page chapter entitled My Marriage to Ernest Borgnine. With the exception of the chapter header, the page was entirely blank.
He died Sunday at Cedars-Sinai in Los Angeles of renal failure. He was 95.