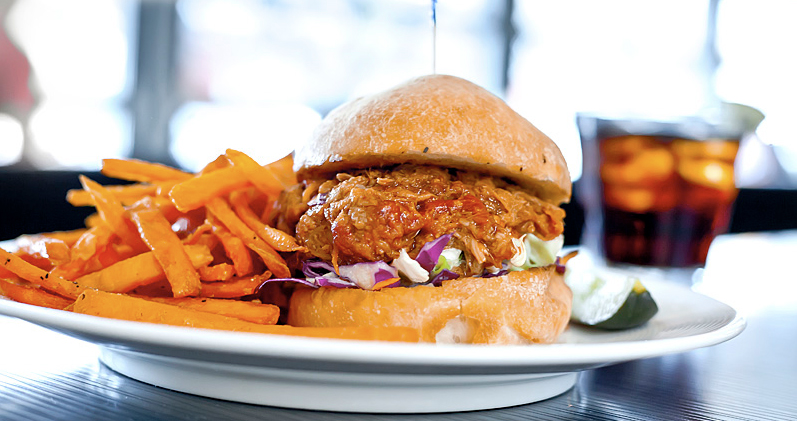 Pulled Pork Sandwich – The only pulled pork that I like that has coleslaw ON the sandwich is at The Grill on Broadway.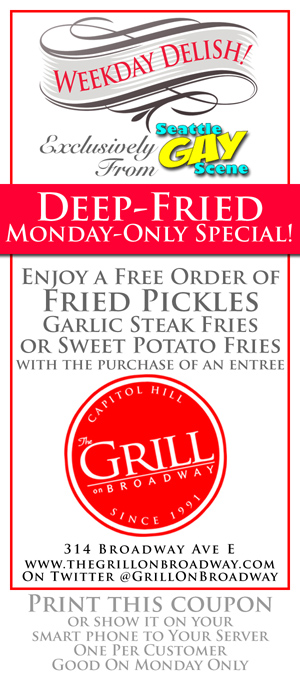 Today in sponsored messages, The Grill on Broadway is offering some deliciousness to make Monday a slightly less manic proposition. (All apologies to Susannah Hoffs.)
Our friends at The Grill on Broadway are offering some fabulous, early-in-the-week deals exclusively through SeattleGayScene.com!
And frankly, Fried Pickles are good pretty much any day of the week – but FREE fried pickles? Even better…
<<<Just show this ad to your server on your smart phone (or print it out, if you're so compelled) and get a free order of Fried Pickles, Garlic Steak Fries or Sweet Potato Fries with the purchase of an entree. So easy!