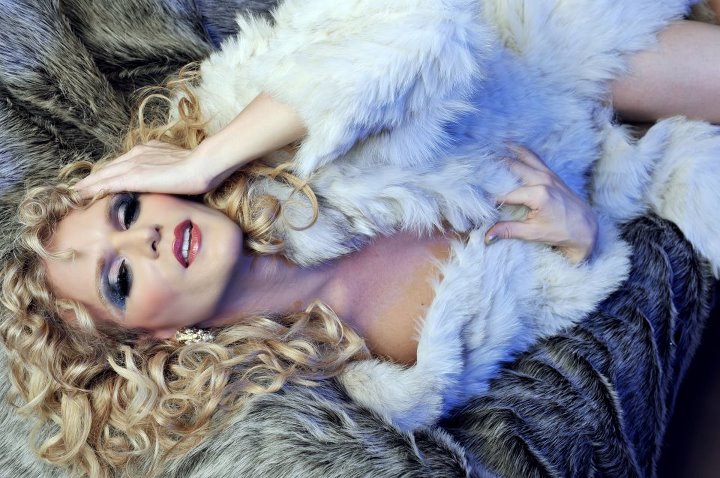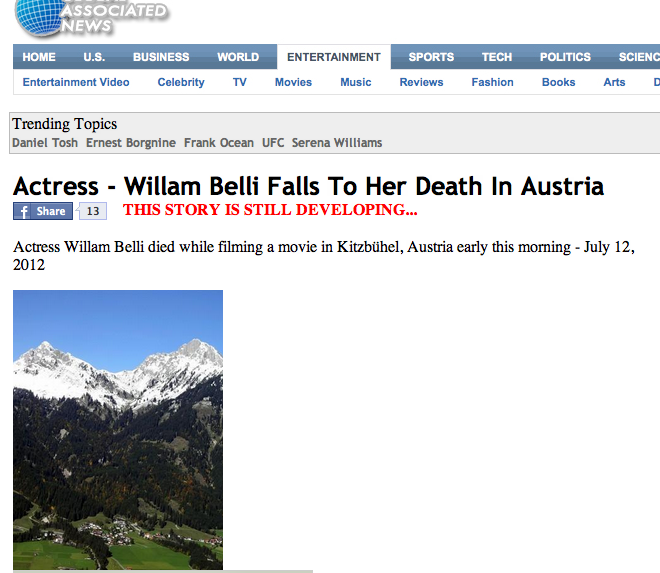 In spite of reports from some website called Global Associated News (whose journalistic credentials are highly suspect! ahem…) according to her own Facebook page, Miss Willam is alive and well, and still tormenting LA. You're no one until someone spreads a rumor of your gruesome and untimely death.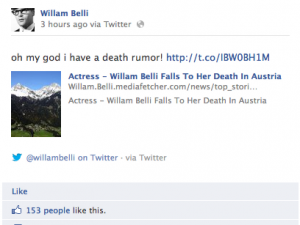 Maybe I've been hanging out with drag queens too long, but my first thought when I heard that Willam had fallen off of some Austrian mountain was to wonder how many queens were frantically trying to reach Willam's agent to get the contracts that she would have left behind, and trying to get into her closet to try on her clothes. Although I suspect that Willam is the only queen in the world that can actually fit a sample size. She's gonna have to take those Westwoods to the grave with her.
There's no such thing as "grave moppers" is there?