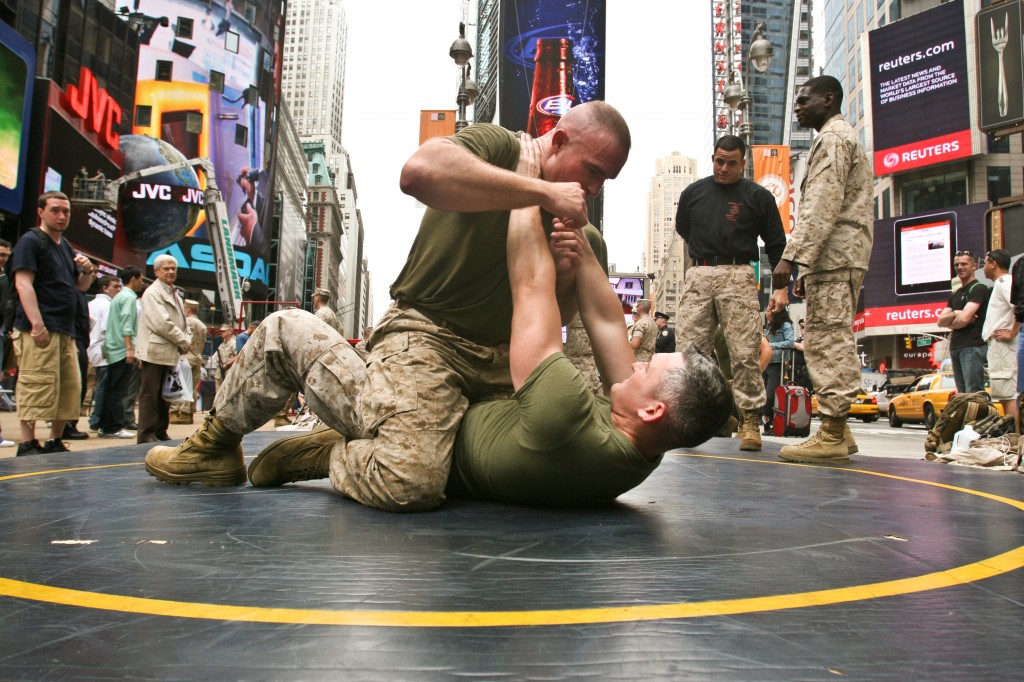 I know it's a demonstration of hand-to-hand combat, but I could stare at this photo for hours.
Fleet Week = Yum.

Blue Angels = Ugh.

ElektroPop = Yes.
In fact, HELL YES! Because tonight Jaxen Brown comes down from Broadway to deliver a little Cher realness (how apropos for Fleet Week!) If you're too young to get that reference, here's the video that will provide context.
See you all tonight at The Baltic Room for ElektroPop! Fleet Week! Remember to check in at the photo booth where the adorable Tim Harmon will be shooting photos of all the beautiful peoples – and don't forget to tip. You'll have the best Facebook photos of your life, and it's worth a buck or two!
And check out our Facebook page for all those lovely photos!