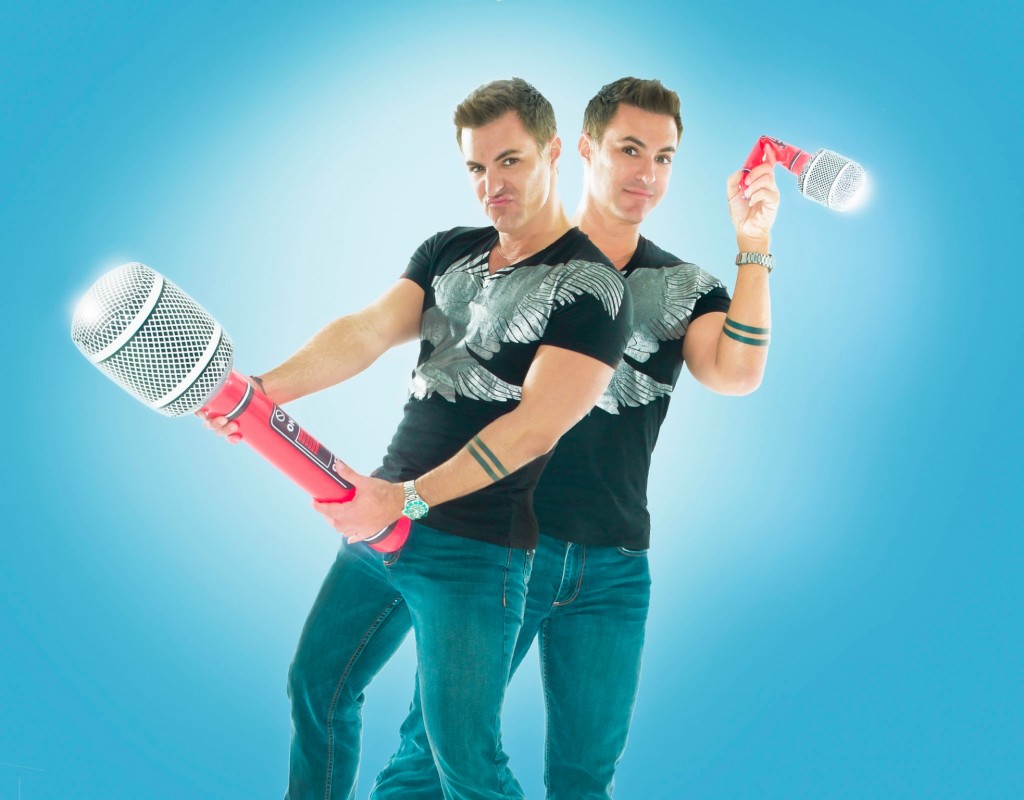 The adorably dirty, funny and ~7% body fat-bearing TONY TRIPOLI will be returning to Seattle this weekend for two shows at Rebar at 8pm on Friday and Saturday.
Tony writes for FASHION POLICE and Joan Rivers when he's not on the road telling jokes and stories for the gays everywhere about everything from celebrity encounters and one-night stands to gastro-intestinal distress while driving… seriously, every toy store in the San Fernando Valley is on high alert these days. He and his ridiculously cute roommate Dennis Hensley also host the brilliant podcast THE COMEDY COUCH with Tony Tripoli and Dennis Hensley - you'll definitely want to subscribe!
He was last here in April with comic Mike Gillerman – check out this episode of the SeattleGayScene podcast with those boys.
Check him out: