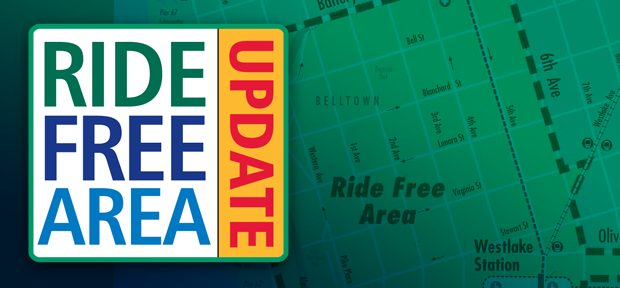 Starting this Saturday, September 29, the new changes come into effect on Metro with the end of the Free Ride Area downtown. 
With the economy taking a monster dump in 2007 & 2008, Metro found themselves scrambling to fill a massive budget gap, while at the same time serving a spike in ridership. After all, economy tanks, people are broke… buses are a money saver!
Also, with this onslaught in new riders, buses that go through downtown quickly became INSANELY packed – I'm sure you've noticed when heading to and from work – made worse, in part, by the fact that people are able to ride free downtown from Belltown to Chinatown, and with confused tourists (and uninitiated locals) not knowing when to pay – Seattle's the only city I know that ever used a "pay as you leave" model – on routes that pass through the Free Ride zone. Pile new riders onto buses with a counter-intuitive payment structure, and you're bound to get exactly what they got – traffic jams, and buses so uncomfortably crowded, people are reconsidering driving and paying to park. I've certainly been prone to that calculus – $2.50 each way during prime time, so $5 round trip, versus paying as little as $9 or $10 for "early bird" parking… Sometimes, it's worth the extra $4 not to have to smell other people that early in the morning.
The end of the Free Ride Area will, hopefully, simplify the speed with which people are able to board and exit the bus – much simpler to pay when you get on, then just get off at your stop. No longer waiting for people to dig out their card or cash once they get to their stop… and no more tourists asking if they can break a $20 when they're trying to exit.
The hardest part, I suspect, will be re-training people to NOT enter the backdoor downtown, ever. Which again, is a Seattle anomaly… try that in New York or Chicago and see how amused the driver will be.