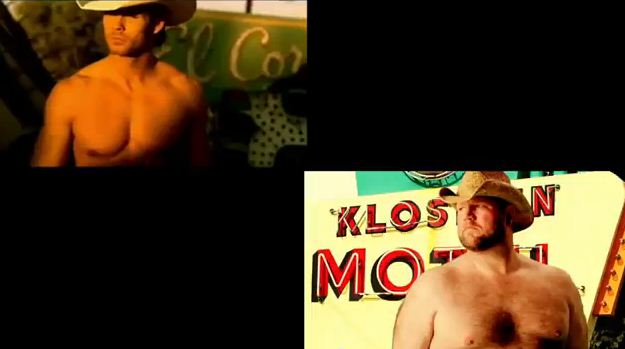 This is beary,  beary cute!
Mark Hurst and Mike Reis the owners of beloved bear bar, Diesel have created another "Bearnanarma" music video this time paying homage to Bananarama's "Move in My Direction" with a shot by shot remake shot by the pair. It's adorable and expertly done.
Here's some info/thanks from the video release event they had at Diesel on Wednesday:
As you may already know, Andy Hahn ("Bearen") and Mike Reis ("Beara") -have been working feverishly over the last 6 months on the NEW Bearnanarama project. This time around we are fortunate to have the help of an award-winning director & production team. A Special thanks to, Jack Hodge, and once again, our dear friend / videographer, Elaina (Hasselblad photography), Don Bodmer Jr., Paul Quesnell & Greg Borseli. And, a HUGE THANK YOU to Keren Woodward & Sara Dallin for being so cool about it! The video features performances by Seattle Bears; David "Cubs" Mcgee, Matt Lee, Jake (Uglem) Mcdermott, Mark Hurst, Joseph Deptula, and introducing, Will Wong.
We wanna see more of these!